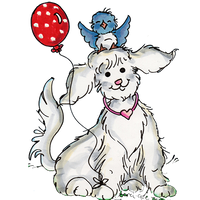 The Adventures of Mollie Doodle
My books are based on my real-life doggy... Mollie Doodle! They are stories about her experiences as a growing dog in a small village! The books are recommended for ages 2-8. I use poetry... sometimes with challenging words and whimsical bright illustrations! They are a labour of love for my Mollie...
shop here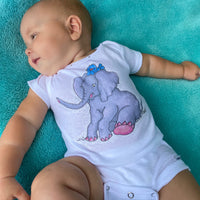 Que Tees
My t-shirt and onesies designs happened since Covid hit . I've always wanted to do a line of t-shirts and onesies for babies, darci-que style ...so after our first lockdown, I was left with extra time and focus ,so I started drawing, got the machine and transfers and ta-da! Stay tuned for all new designs coming soon!
Shop Here
QUE Balloons
So since COVID19 interrupted our lives, we have decided to take our balloons out of our shop and offer delivery instead locally! At QUEballoons we have now expanded to creating clusters ,boodles ,garlands and anything you need! We have every kind of balloon you can think of and no order is too big or small! Make someone's day with a QUE balloon bouquet! To see all the balloons we have done and offer, please check out our Instagram page 'queballoons'! Contact us @ 1(705) 795-5733
contact now
darci-que cakes
I'm darci-que ...creator of cakes and cupcakes themes! I have always used my art in everything i do. This is no exception. I generally draw my toppers on card stock so that after the cake is gone...there is still a memory of it to hang on to! each cake or cupcake is original in my head and i take great delight in the finished product! I love a challenge and as you can see in my collection..If you are Local and want something unique....
Contact Now
Emily's Place
My home was built in the 1870's. It has a beautiful history filled
with people and love!We do all we can to make sure your stay is as comfortable as possible! It's run by me,darci-que and Emilie.Come Visit!
contact now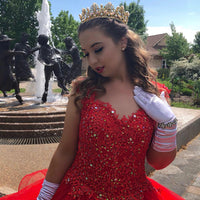 Princess Emilie
Make your little Princess or Prince's day magical by having a real Princess come to their special day! With Princess Emilie's singing, crafts, balloon animals and more it's sure to be a day they won't forget!
@princessemilieparties
Location
darci-que store
22 Edward Street East, Creemore, ON L0M 1G0
Mon - Fri, 10am - 5pm
Saturday, 10am - 5pm
Sunday, 11am - 5pm